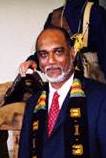 MORE OP-ED
Negative Declaration on the Housing Element
Community Benefits and the Combustible Peakers
City of San Francisco Embraces Time Bomb on Hunters Point Shipyard
Raising Up Our Youth: Building Safer Communities
Selection of San Francisco Police Commissioners
Heather Fong San Francisco's First Woman Police Chief
Officer Isaac Espinosa Killed in the Line of Duty
Here is the Plan That the Crooks Have in Mind
City Gears to Build 1600 Housing Units on Toxic Dump
SF Department Heads Move Out the Door
Toxic Peakers to be Sited at the Mirant Power Plant
United We Will Not Be Defeated
MOED Out to Demean Bayview Hunters Point
Sophie Maxwell Hearings a Mockery
BVHP Project Area Committee Illegal
Link to "Please Believe the White House"
San Francisco Port Authority Makes Poor Choices
SF Redevelopment Poised to Prey on the Poor
San Francisco and the Fake Housing Element
Mental Illness Services Cuts in San Francisco
Polynesian Club at Balboa High School
Hunters Point Parcel A Requires a Fresh EIR
Muwekma Ohlone and the Hunters Point Shipyard
Transbay Terminal Caltrain Extension Fiasco
Pacific Gas and Electric Shafts Ratepayers
Islais Creek and the Chorus Frog that Defies the Crooks
Changes for Sunshine Laws Installed for Better Times
The Fiasco at Thurgood Marshall High School
Earthquake Preparedness and San Francisco
Sunshine Laws in San Francisco
Freshmen College Students Fall Prey to Politics
San Francisco County Citizens Advisory Committee
Taxpayers Fund City Jobs for Youth in San Francisco
Economics, Environmental Justice and the UN
The United Nations — A Past That Comes to Haunt It
United Nations in San Francisco
Budget Crises in San Francisco
Who Will Pay for the Conduits Under Islais Creek?
Samoans — Meeting of Mind, Heart and Soul
Thurgood Marshall High School in San Francisco
BVHP Project Area Committee Clueless
San Francisco Last When it Comes to the Environs and What is Best For All
San Francisco School District Lacks Principles
Poverty Pimps Also Known as CBOs Fleece Constituents
San Francisco and the Planning Department That Kills the Community
SF Port Connives with LEJ to Harm Our Children
Jeff Adachi Make Magic at Bayview Park
Yerba Buena and Highrises in San Francisco
Corrupt Foundations that Prey on the Mentally Ill
San Francisco Planning Commission in Turmoil
Angela Alioto and the Homeless
San Francisco and the Youth Commission
Chris Daly Saves the Day with People Power
Public Access to Records and Meetings of Nonprofit Organizations
Rasputins and the Homeless in San Francisco
SF Back on Track Fiscal Woes Sidetracked by Voters
Informal Meeting with the American Indian Council of Mariposa County
Solar Power 2004 in San Francisco
Shoot For Proposition L and Local One of a Kind Theaters
San Francisco's Election Department Has No Credibility
Presidio Trust Gets Six Months on Sewer Contract
Miwoks Meet SFPUC Commissioners and Dialog
Homeless Folks Still Treated with Disdain in SF
Building Inspection Commissioners Dis Jim
Mayor's Offices of Economic and Community Development Lack Focus
Dubious Care Not Cash Fails to Address Homelessness
Over One Thousand Five Hundred and Growing
Peskin Thinks He Can Make it Tick with a Short Stick
San Francisco's Corrupt Politicians
Matt Gonzalez Seeks Greener Pastures
President Bush Shows His True Colors - Tsunami
Moving Beyond War to a Global Community
The Cutting of Trees and Climate Change
San Francisco Juvenile Probation Department
San Francisco Unified School District Board Meetings
Portola District — A Unique Neighborhood
SF Board of Supervisors Under Aaron Peskin a Joke
Creating a UN Peoples' Parliamentary Assembly
Black Panthers, Mau Mau, and the Buffalo Soldiers
Faulty Traffic Document Stumps Lennar in the Butt
Youth Opportunities in San Francisco Gone Bonkers
Mayor Gavin Newsome Has No Clue When It Comes to Priorities
Ed Lee Is Now City Administrator and Bill Lee Is Out the Door
Public Officials Including the SF Board of Supervisors
Private Industry Council and Past PIC Board Members Yo-Yo!
The Diversity of San Francisco
Peace Conference Ends on High Note
Association of World Citizens: World Peace
Landmark Status and Historic Districts in San Francisco
San Francisco City-Wide Green Business Program
Balboa High School Students Try to Understand Power Plant Pollution
San Francisco Police Commission Fails Constituents
Union Busting in San Francisco
Lennar BVHP Uproots Mature Trees
Better Neighborhood Plus Ordinance a Joke
Mental Patients in San Francisco
Mayor Gavin Newsom's Emblematic Problems
Blacks Sitting Waiting for Trees to Grow
The San Francisco Brown Bombers
Rampant Killers in San Francisco With No Immunity (4/25/07)
Mayor's Office of Criminal Justice a National Disgrace (4/16/07)
Perverts Galore in San Francisco (3/27/07)
Intertribal Friendship House (3/15/07)
The Safety Committee (3/14/07)
Many Pimpernels Roost at City Hall (2/2/07)
Treatment Not Incarceration (1/30/07)
William Lee, Former CEO of San Francisco (1/17/07)
Lennar Corp Off Track and Out of Whack (1/12/07)
Eastern Neighborhood Plan and Bayview Hunters Point (12/30/06)
Someone at City Hall Has Blood on His Hands (12/20/06)
Freedom of Information Act (12/10/06)
Senator Leland Yee (12/5/06)
City Fails to Keep 49ers (11/22/06)
Targeting Urban Youth as Terrorists (11/12/06)
Should the 49ers Leave? (11/11/06)
SFRA Brought to Its Senses (9/18/06)
Samoan Flag Day 2006 (8/7/06)
Bayview Constituents Keep Getting Shafted by Newsom (8/3/06)
Sellout Mayor Newsom Out to Get Shafted in the Bayview (7/2/06)
Islais Creek Bridge (7/2/06)
San Francisco Lacks a Sound Crises Team (6/30/06)
Newsom is Playing with Fire Using SFRA (6/25/06)
Second Flood Hits Portola District from Broken Mains (5/6/06)
Black on Black Violence Plagues Hunters Point (5/2/06)
Homeless Youth in San Francisco Get No Help
Better Neighborhoods Plus a No Brainer
DPW and the Famous Restroom at Arleta and San Bruno
Board of Supervisors Fail Constituents of San Francisco
A Response to the Artists Community in San Francisco
Public Housing in San Francisco
Do We Really Care About Our Students in San Francisco?
Lennar's Ploy to Build 10,500 Homes (1/22/09)
Barack Obama (10/7/08)
When the Big One Hits (9/12/08)
Obama For President (8/28/08)
Public Power in San Francisco (7/24/08)
We Say Clean Up the Entire Shipyard to Residential Standards (7/12/08)
The State of Black San Francisco (6/29/08)
The Million Dollar Heroin Bust (6/22/08)
Crime on the Increase in San Francisco (4/14/08)
The Bayview and 2007 (12/22/07)
Closed Door Policy of Gavin Newsom (10/10/07)
Louis Jackson (9/30/07)
Power Ten Years and Going (9/17/07)
2007 Environmental Justice and Air Polution Workshop (9/8/07)
Lots of Grading and Earth Shifting on Parcel A (8/24/07)
Black Leaders in the Bayview Fallen in Disgrace (8/20/07)
San Quentin Correctional Facility and Reality (7/27/07)
Good Riddance of Very Bad Rubbish - Marcia Rosen Resigns (7/23/07)
Ongoing Heist at Mission Bay in San Francisco (7/9/07)
No Hope for Poor with Housing and Mayor Newsom (6/17/07)
The Movement to Drive Lennar BVHP LLC Out of Our Community (6/17/07)
Aboriginals in Australia (5/11/07)
Three Shootings Too Many (5/11/07)
SF Organizations Beg For Breadcrumbs Before the BOS (5/10/07)
The Cultural Divide: Gangs, Killings and Shootings (4/29/07)



top - home







MORE BLOSSOMS OF HOPE
Link to "Halliburton's Iraq Contracts Excede $1.7 Billion"
Link to "Saving Face, Losing a War: VIew from the Left"
Link to "Davis' Ratings Dip to New Depths"
Link to "Pentagon Retaliates Against GIs Who Spoke Out on TV"
The U.S. Cannot and Should Not Dictate to the World
Link to Peaceful Revolution Network
Link to Electronic Frontier Foundation Analysis of USA Patriot Act
WMD Link to "Pentagon Dodges Damage Claims from War's Victims"
Killing Innocent Children is Wrong
400,000 March Against War in Iraq
Link to "Technology Creates a New Form of Activism"
Hamid Karzai and the New Afghanistan
Link to "Interim Agreements and Afghanistan"
Link to National Geographic Tracks Down Afghan "Cover Girl"
Link to Movie on Afghan "Cover Girl"
Link to Council in Foreign Relations
Too Many Precious Lives On the Line in Iraq
Bush Has No Clue as to Why He Chose to Invade Iraq
Our Soldiers Should Not Die in Vain and Without a Higher Cause
Olympic Soccer: Iraq defeats Portugal
Waste Management and Conservation in the Bay Area
The Big One; Are We Ready in SF?
Waste Management in San Francisco
Let's Put SF Office of Emergency on Notice
Better Neighborhood Plus Legislation Full of Holes
Katrina and Infrastructure in San Francisco
New Orleans and its Fate with Katrina
The Voice of the People in San Francisco
Pacific Islander Leadership Retreat — May 27-29, 2005
The Pacific Islanders Club Graduation - Class of 2005
Code of Silence — Asian Pacific Islander Gangs
Balboa High School Polynesian Club
Mayor Wants to Keep Malcolm X Elementary Open
Magic in the Bayview with Jeff Adachi and Company
Balboa High School Lose Championship to Lincoln
Balboa High School Make It To the Championship
56-7 Win Puts Mission High in the Playoffs
Portola District and Sophie Maxwell
SF Mission High Bears Put Their Best Paw Forward
Balboa High School Rides on a Wave for Success
Ecology, Migration, Mutation and Death
The Iraq War is Not Worth Dying For
MTA Citizens Advisory Committee in San Francisco
American Football at Mission High School
Calvin Louie For Treasurer of San Francisco
Vietnamese Returning from Refugee Camps in 2005
Mission High Aims to Make It Big This Season
Vietnamese Boat People Arrive in LA
Restoration Advisory Board to the Hunters Point Shipyard (4/28/07)
Meeting of the Tribes at Garfield Park on Earth Day (4/21/07)
Fourth Annual Frontline Conference (3/29/07)
The East Palo Alto "Goin' Smart" Youth Summit - 2007 (3/10/07)
East Palo Alto Peace and Unity March and Rally (2/4/07)
Potrero Hill - Public Housing (1/29/07)
Youth Empowerment Conference 2007 (1/21/07)
Glen Cove in Vallejo (1/12/07)
A Sad Reflection on the United States of America (12/15/06)
Lennar Corp Simply Does Not Get It (11/28/06)
Lowell Makes Good with Last Second Field Goal (11/11/06)
Garfield Park and Outreach for Peace and Understanding (10/6/06)
Margaret DeOcampo-Eisenbise (10/2/06)
San Francisco and the 4th Utility (8/24/06)
USO and Clement Brown (8/21/06)
Fa'Samoa All the Way (8/3/06)
Naiveté Has Broken Down Safety in San Francisco (7/20/06)
Oliver Leftiti aka Big "O" and Fabrication in the Press (7/6/06)
The Dynamics of Any Retreat (6/25/06)
Fiona Ma a Sound Winner (6/7/06)
Joseph Lee Recreation Center (5/25/06)
Third Annual Pacific Islander Youth Leadership Retreat
Polynesian Club at Balboa High School (5/19/06)
Darfur Some Hope After Three Years of Horror (5/6/06)
San Francisco Economic Strategy
Proposed New 49er City Will Not Fly Without Compliance
Pacific Islanders Community Meeting in San Francisco
City of San Francisco's $5.34 Billion Budget
Dr. Martin Luther King Jr. and the Year 2006
Coalition for San Francisco Neighborhoods 33rd Annual Dinner
Caravan for Justice (2/19/09)
Oscar Grant (1/17/09)
Black Student Union - SF State (12/11/08)
Stop Lennar Action Movement (10/5/08)
Twenty Thousand Units in the Pipeline (9/20/08)
The AIGA1 Retreat at the YMCA (8/23/08)
Grace Tabernacle Community Church (6/29/08)
San Francisco's Human Rights Commission and Bayview Hunters Point (4/14/08)
Why Is San Francisco Health Care Service in a Mess? (3/4/08)
Signature Validation and on to Victory
100% signature validation is next step for Bayview Affordable Housing Initiative
The Stalwart Espanola Jackson - Bayview Hunters Point Advocate (2/9/08)
Espanola Jackson's 75th Birthday celebration
Black Students Unions (12/15/07)
Recent Oil Spill a Disgrace (11/14/07)
No Economic Analysis But Lots of Paralysis (10/4/07)
2nd Annual Reentry Summit (9/17/07)
BMagic in the House (8/25/07)
Aloha Festival - 2007 (8/4/07)
Vallejo Inter-Tribal Council 12th Annual Pow Wow (7/30/07)
Brown Bombers Fourth Annual Family Event (7/22/07)
Some Black Leaders - Total Sellouts in the Bayview (7/20/07)
Bayview Hunters Point in 2007 (7/4/07)
Great Ocean Road - My Trip Down Under (5/28/07)
Family Reunion Down Under (5/18/07)
This Nation Has Adversely Impacted Thousands in Iraq (5/3/07)
Immigrants Without Papers in San Francisco - Stay Here (5/1/07)
Han Hing Herbs Company (4/29/07)



top - home







MORE BAYVIEW HUNTERS POINT
Link to "Straight Outta Hunters Point"
Link to "Protestors Want Construction Jobs"
Bayview Community Takes a Stand
Link to "No More Urban Gardeners"
Strategic Plan on Asthma
(Adobe Acrobat Reader Format)
Free download:
Adobe Acrobat Reader
Link to "Construction of Muni Line Means Congestion, Dust and Disruption"
Article on Moffet Field - Wetlands Cleanup
Microsoft Word Format
Link to "Sam Jordan — Popular Bayview Tavern Owner"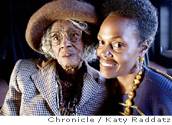 Enola and Sophie Maxwell
Link to "Enola Maxwell — Activist, Advocate, Supervisor's Mom"
Link to "Port Officials Accused of Misconduct"
Link to "Bayview Hunters Point Residents Hit Hard by Asthma"
Keeping Hunters Point Power Plant Open is Racist
Link to "Hunters Point Island of Safety Separates Two Gang Turfs"
Link to BVHP Excluded from Energy Efficiency Fund
Link to Hunters Point Shipyard Wastewater Final Study Plan
Hunters Point Shipyard Development Authority
Link to "Ethics Panel Eyes Redevelopment Role in Hunters Point"
Link to "Hallinan-SFPG Tensions Date to 40s"
Link to "Brown's Reputation is on the Line"
Link to old photos of Hunters Point
Link to "No Grieving for Black People on City Time"
Link to "Last Boat Repair Shop in Hunters Point"
Link to "Critics Gasp for Air After EPA Decision"
Link to "S.F. Looted Water System".
Link to "Fallout: The Past is Present"
Link to Election Fraud Investigation
Link to "Danger of Diesel Exhaust"
Link to "Protest at Summit: Needs of Poor Not Addressed"
The Russians Visit Bayview Hunters Point to Dialog the Environment
Hetch Hetchy and the $1.6 Billion Bond This November
Link to "Largest Bond May Get Dammed Up"
Economic Development in Bayview Hunters Point
Eyes of Death (Article and Photo)
Muni LIght Rail - A Snake With Many Heads
Link to Community Planning: Neighborhoods
Link to Espanola Jackson Speeches
Environmental Projects in Bayview/Hunters Point
Conference on Crime Prevention
Link to "Peacekeepers Try to Calm Bayview"
Link to "Expansion Plans for Bayview's Sewer Plant Causing a Stink"
Link to "S.F. Slayings Go Unsolved"
Hunters Point on Fire Photographs
Link to "SF Mayor Makes Offer to Hetch Hetchy Users"
Link to "Neighborhoods Divided Over Home Depot Plan"
San Francisco and the Public Utilities Commission
Link to "After Complaints, Police Work to Improve Relations"
Link to "A Call for Good Policing"
Neighborhood Conference on Crime Prevention
Link to Southwest Division Naval Facilities Engineering Command
Bayview/Hunters Point and the Presidio of San Francisco
Islais Creek and Another Movable Bridge
The Muwekma Ohlone and Bayview
Link to "California Native Americans"
Link to Islais Creek Facilities
Link to: "City Balks at Bayview Stink"
Hunters Point and the Muwekma Ohlone
Opposition to Animal Lab at HP Shipyard
Jeff Adachi Future Public Defender
Hunters Point Crowd Denounces Police Terrorism
Youth and Environmental Justice
Link to "Parents Outraged by S.F. Cops"
Link to "Leno Ties Enactment of Hunters Point Shipyard
Development Authority Act to Passage of City Resolution"
For a copy of the BVHP Plan in Microsoft Word format,
send me an email.
Link to "Hunters Point Community Mourns Aunt Bea"
Link to "Five S.F. Cops Face Internal Charges"
Mayor Says He Wants Full Probe of Allegations by City Workers
Sophie Maxwell's Dog and Pony Show
Link to: "Willie Brown's Legacy: FBI's 5-year City Hall Probe
Yields Few Convictions Amid Cries of Political Meddling"
Link to: "PG&E Bailout Deal Lands Lawyers $227 Million"
Time to Kick Out SF Redevelopment
Machination Ushers in Gavin Newsom
Lennar BVHP LLC Corrupts Hunters Point DDA Process
All Islanders Gathering As One
Link to: "All Islanders Gathering as One For Matt Gonzalez"
San Francisco Redevelopment Agency and Hunters Point
Link to: "Arrested Development"
Link to: "Gonzalez Courts Ethnic Votes with Opening of Two Offices"
Hunters Point CAC Does Lousy Outreach
Link to "Davis Declares End to State's Energy Crisis"
Time to Rein in the Crooks in Bayview Hunters Point
Link to "S.F. Rejects Prop J for Affordable Housing"
Load Forecasting and Power Flow Analysis
Link to "Raw Sewage Floods S.F. Neighborhoods"
Link to "Cleanup Wizard in a Messy Scandal"
An Implosion of Killings in the Southeast
Link to "Angela's Angst: No Apologies"
All Islanders Gathering as One
Link to "Port Failed to Mention $10 Million Upgrade"
Link to "Restoration Advisory Board"
(Acrobat Reader Format)
Link to "No CTs in the Southeast Letter"
Link to "Power Flow and Load Forecasting Draft Consensus Statement"
Link to "Programs Pit Jobs Versus Gangs"
The Southeast Sector Has No Hazmat Emergency Plan
Lennar BVHP Holds One of Many Community Benefit Workshops
No Jobs for Skilled San Franciscans in San Francisco
San Francisco City Officials Lead CBOs Down the Drain
49ers Owner John York Tries to Bring Peace to Bayview
Human Rights Commission in San Francisco an Utter Failure
Muni Third Street Light Rail Shafts Constituents
Crooks Back the Three Combustible Turbines
Hunters Points is Indeed the Worst Superfund Site in California
Sophie Maxwell Keeps On Blaming Others
Biased Bayview Reporting by Reporters Mostly White
Families Distraught with Fear and Little Hope in their Hearts
Brand New 115 KV Underground Transmission Lines in the Bayview
District 10 Supervisor Brags and Challenges Recall
Brown Bombers Throw a Nice BBQ and Everyone Feels Good
Link to "Mecury and Power Plants"
Link to "Facts About Dirty Air"
Hunters Points a Time Bomb Waiting to Explode
Gentrification and the Ouster of African Americans in the Bayview
Canard Factors in All of Lennar BVHP LLC Dealings
SF Board of Supervisors Condone Corruption
Comments on the DEIR Linked to BVHP Redevelopment Projects and Rezoning
Quality of Life Issues in the Bayview
SF Health Commission Ignores Bayview Community
San Francisco's Loss — The Ouster of Edward Smeloff
Deficiency in the City Master Plan
Adverse Impacts on Bayview Hunters Point
Draft EIR for the Bayview Hunters Point
Redevelopment Projects and Rezoning
Susan Leal Has All the Makings of a Catastrophe
Administrative Complaint - Hunters Point Shipyard
(Adobe Reader Format)
Islais Creek Stinks to High Heaven With Half Treated Sewage
SFPUC the Worst Agency When it Comes to Waste Water Discharge
Our Children Are Dying in the Bayview
SF Redevelopment Shafts Bayview and the PAC
Mostly Disgruntled Whites Stake So Called Shipwright's House
Malcolm X School Slated to Close — But Will It?
SF Supervisors Fail Constituents on Health and Safety Issues
Communicating Methane Forces Navy to Shut Up and Lennar to be Forced Out
No Priorities When it Comes to Quality of Life Issues
A Few Corrupt Blacks Ruin Bayview Hunters Point
SF Redevelopment Shafts Bayview Hunters Point
Barbara Hale Will Fail When It Comes to CTs in Our Community
Hunters Point Shipyard Parcel A
San Francisco and the Police Commission
Susan Leal Speaks at Southeast Facility Commission
San Francisco Poised for World Environmental Week
The Truth About Hunters Point Shipyard
San Francisco Lacks Concrete and Practical Energy Policies
Lennar Wins Crooked Deal to Develop Parcel A
Visitation Valley Community Facilities and Infrastructure Fee and Fund Ordinance Will Fail
A Year at Malcolm X: School Spared for Now
Mayor Gavin Newsome Let Us See if You Have It Right?
Heron's Head San Francisco's Toxic Park
Time to Rebuild City's Waste System
Muwekma Ohlone Land All of Hunters Point Shipyard
Brown Bombers Family Event a Blast in the Bayview
Damone Hale Resigns From Young Community Developers
Hunters Point Power Plant — Time for Closure
Polynesian Students at Balboa High School Shine at Cultural Event
Barbara Hale and Susan Leal and the Death of Our Infants
Balboa Students on the Front Line
Project Opportunities for Communities in the Bayview
The Southeast Facility at 1800 Needs Major Revamping
Polls Mean Nothing When It Comes to San Francisco
MUNI Third Street Rail Going Nowhere
Arc Ecology and Conflict of Interests in the Bayview
49ers City - The Last Frontier
Blood and Tears in the Bayview While Crooks Deceive
Spin in the Media Brings Divisiveness in the Bayview
The Southern Waterfront and Development
San Francisco and its Tryst with Sophina and Toxicity
SF Waste Management and Garbage Rate Hikes
The Hunters Point Naval Shipyard and Corruption
Islais Creek Intermodal Bridge
The Sellout Supervisor Sophina Maxwell
Tony Hall Asked to Resign by TIDA Board of Directors
Bayview Hunters Point, Facts, Racism, and the Last Frontier
Why Fire Tony Hall, Mayor Gavin Newsom?
Executive Park and the Damsel Sophina Maxwell
Treasure Island Chief Decries Development Delay
The Wall That Divides Hunters Point Constituents (3/27/07)
More Lies About 900 Innes (1/16/07)
The Schlage Lock Company Planning Workshop (1/14/07)
Superior Court Filing (12/29/06)
Muni 3rd Street Light Rail (12/22/06)
Violence Prevention in San Francisco (12/22/06)
Islais Creek Bridge the Purveyor of Pollution (11/22/06)
Redevelopment Commission Halts Work on Parcel A (11/22/06)
Our Youth in Peril (11/05/06)
Communities of Opportunity (10/7/06)
Enough is Enough (10/16/06)
33,000 Plus Signatures Demand to Be Counted (9/27/06)
SFRA Lick Your Chops Sans Gravy (9/3/06)
BMAGIC 2006 (8/28/06)
Bayview - Espanola Jackson and District 10
Community Policing in San Francisco (8/27/06)
BVHP Community Response Network (8/10/06)
Lennar Jumps Ship (8/9/06)
Executive Park and the Saga of the SF Plannning Department (7/25/06)
AIMCO Dubious in Nature With Tennants at Hunters Point (7/19/06)
Farmers Selling Produce on Third Street on Saturdays (7/18/06)
Youth in the Southeast Sector of SF Shafted (7/5/06)
Brown Bombers Family Event (6/10/06)
Black Churches Fail Black Youth in the Bayview (5/26/06)
California Energy Commission Listens to Diatribe (5/24/06)
Crooks Tearing Buildings as SFRA Prepares to Gentrify (5/7/06)
Sell Outs Mostly Blacks Adversely Impact Bayview
Select Committee on Ending Gun and Gang Violence Full of Hot Air
San Franciscans Unite to Stop Land Grab
Golden Eagle — Philly Steak and Now No More
Islais Creek Prepares for the Bridge of Doom and Pollution
Devisiveness by Mayor Gavin Newsom in the Bayview
Hunters Point Shipyard Still Has Radioactive "Hot Spots" U.S. Navy disbands RAB
Hunters View a Tryst with Destiny (5/24/09)
Mayor Gavin Newsom Tours the Cities Touting LIES and Faking Facts in his Run for Governor (3/20/09)
Steeped in Morass Mayor Gavin Newsom Fakes Experience and Stumbles in his Cesspool (3/13/09)
Sellouts Galore in the Bayview (1/31/09)
Hope SF a Ploy So Devious (1/26/09)
Bay Area Air Quality Management District (BAAQMD) (1/12/09)
Liquefaction and San Francisco (12/14/08)
Environmental Justice and Human Rights Workshop (10/11/08)
Supplemental Environmental Impact Statement to HPS (9/23/08)
Workers and Community Join Hands at BBQ at SF State Park (9/13/08)
The SF Health Commission That Is Naught (8/5/08)
Ed Harrington Comes to the Bayview (7/23/08)
AIMCO Must Deal with the Community and Help the Workers Now (7/11/08)
All of Hunters Point Naval Shipyard Must Be Cleaned to Residential Standards (7/7/08)
New Parcels on Hunters Point (6/29/08)
Willie Mays Boys and Girls Club (6/18/08)
Proposition F is Winning Big Time (5/28/08)
Lennar a Rogue Company Doomed to Failure in Bayview Hunters Point (5/8/08)
Proposition F stands for Fortitude and our Future
Proposition F Stands for Fortitude and Future of San Francisco
Affordable Housing in the Bayview (4/12/08)
Affordable Housing Requirement For The Candlestick Point and
Hunters Point Shipyard Mixed-Use Development Project
Apartment Investment Management Committee (AIMCO) (2/29/08)
Southeast Commission Meeting in the Bayview (2/27/08)
Expenditure list for all the world to see
Over $1 Million and the Community Still Wins (2/24/08)
$650,000 by Lennar and Community Still Wins
Islais Creek Intermodal Bridge Too Narrow (1/20/08)
A Long-Neglected Cleanup (1/7/08)
Our fight to oust Lennar will continue in 2008 (1/2/08)
Final Letter from ATSDR - Parcel A
A Tryst with Destiny and the Bayview Hunters Point (12/29/07)
How Some Blacks Set the Clock Backwards in the Bayview (12/15/07)
Lennar Reduced to Junk Bond Status
Grace Tabernacle Community Church
photos
No More Fossil Fuel Power Plants in Our Community (10/20/07)
Joseph Lee Recreation Center (10/1/07)
Huge Trucks and Toxic Dust (9/10/07)
Farmers' Market on 3rd Street (9/6/07)
Mayor Gavin Newsom No Moral Compass and Less Leadership (8/31/07)
The Joseph Lee Gym Fiasco (8/25/07)
Lennar/BVHP: Notice of Violation
Agency for Toxic Substances and Disease Registry (8/12/07)
July 31 Hearing Before the BOS at SF City Hall (8/4/07)
Historic Land Use Hearing (7/9/07)
The Mostly Black Sellouts in Bayview Hunters Point (7/7/07)
Thugs Work With Developer to Intimidate Innocent Folks (6/29/07)
Save the Family Day (6/24/07)
Many Sell Outs in the Bayview Hunters Point (5/9/07)
Trans Bay Cable Project (4/28/07)
Bring Back the Muni 15-Third (4/14/07)


top - home







MORE ENVIRONMENTAL JUSTICE ADVOCACY
Federal Energy Regulatory Commission
Link to "Bay Area Leads Revolt Against Scientific Journals"
Link to "Hunters Point Shipyard Wastewater Treatment Study"
Link to "Angry Constituents Trying to Oust Supervisor Sophie Maxwell"
Historical Radiological Assessment and Hunters Point
Benny Buffano and the Missing Art at Valencia Gardens
Link to "Glimmer of Hope in Bay's Grim Report Card"
City Planners Irk San Franciscans
SFPUC Continues to Belittle San Franciscans
Link to "Southeast Residents Fight Against Power Plants"
Link to "U.S. Eases Air Pollution Rules"
Link to "S.F. Looted Region's Water System"
Bottlenecks CAISO Responsibility
Transmission Lines in Our Backyard
Link to "Electricity Returning to East But Big Gaps Still Remain"
Link to "Grant Helps SF Revive Abandoned Park Windmill"
Link to "It Could Happen Here: California Vulnerable to Blackouts"
California Public Utilties Visits Bayview
Wind Energy in the California Market
(Adobe Reader Format)
Free download:
Adobe Reader
Link to "SF Seeks to Build Four New Power Plants"
Link to "Judge Gives Agencies Sixty Days to Cut Pollution"
Our Transmission Lines Need Attention
Link to "Fish Caught in Bay Contain High Levels of Contamination —
EPA Warns Public to Limit Take"
Link to "S.F. Task Force Has Plan to Fight Deadly Ashtma"
Why Should Anyone Trust PG&E and San Francisco PUC?
Link to "Audit of Port of San Francisco Sought by Two San Francisco Supervisors"
Project Implementation Plan for the San Francisco Peak Energy Pilot Program
(Adobe Reader Format)
Free download:
Adobe Reader
Link to San Francisco Community Journalism Project
Link to Environmental Protection Agency Public Involvement Policy
Link to "White House Removes Logging Hurdles"
Link to "State Claims S.F. Pier Project Violates Law"
Link to "Navy Admits Burning Radioactive Fuel at S.F. Shipyard"
Link to Executive Order: Federal Actions
To Address Environmental Justice in Minority Populations
And Low-Income Populations
Umbilical Cord Connects PG&E Plant to Mirant
Link to "10-Year Study Finds Bay's Water Cleaner"
Link to "New Requirements for Storm Runoff in Bay"
Toxic Soil At 1701 Cezar Chavez
Moving Toxic Soil Around Bayview
Environmental Injustice Plagues Hunters Point Shipyard
San Francisco Port Authority Embraces Cruise Industry
A Tryst With the Elem Nation of Clear Lake
Alternative Fuel Program and MUNI
Link to "Bush to Overhaul Environmental Protections"
Power Plants, Location and Corruption
Link to "San Francisco Offered Four Power Plants"
Mission Bay Flouts Environmental Laws
San Francisco's Port Authority
SF Redevelopment Agency Memorandum on Plan Amendments
Link to "Golden Gate University and Pollution Issues in the Bayview"
Link to "No More Combustible Turbines in Minority Communities"
(Acrobat Reader Format)
California Energy Commission and Bayview Hunters Point
Link to "Nothing Magical About City Before 1906"
No Vision and Leadership in the Bayview Hunters Point
Free Electricity for Public Housing — The Raker Act
Parcel A Transfers to City and With It — Liability
Link to California Department of Toxic Substances Control
Link to SoMa West Interactive Neighborhood Group
Link to California Historical Society
Link to Mark Fiore animated cartoon: Duck Season
Link to "Fish Company Wins Battle With SF Port"
Ballast Water From Cruise Ships and More
Progress Foundation Acute Diversion Units
Link to "San Francisco Environment Code"
Quality of Life Standards in SF and Seniors
Link to "SFRA fined $175,000"
(Acrobat Reader Format)
Link to "Toxic Air Pollutants - Mitigation"
Link to "Dirt Piles at Pier 92"
SF Port Authority Accountability and Transparency
Port of San Francisco Consent Order
(Acrobat Reader Format)
SF Redevelopment Commission Meets in the Bayview
Literacy for Environmental Justice Meets Defeat After Defeat
Resolution Before the CSFN to Stop LEJ
Building the Living Classroom at McLaren Park on Open Space
Friends of McLaren Park — A Reply to LEJ.
(Adobe Acrobat Reader Format)
Link to "Park Flourishes in a Tough Locale"
Literacy for Environmental Justice Just Won't Go Away
Republicans Push Back Environmental Laws
San Francisco is a Transit First City
Ignorant SF Board of Supervisors Fails Again
San Francisco Port Authority Defies Logic on Pier 98
San Francisco Port Authority Simply Does Not Get It
San Francisco Mistakes Cost Us Millions
Friends of McClaren Park Oppose LEJ Plan
(Acrobat Reader Format)
Literacy for Environmental Justice (LEJ) Defies Logic
No Clear Plan on Solar Projects in San Francisco
Link to "Kenyan Woman Wins Peace Prize"
World Environment Week in San Francisco - June 2005
Global Warming Will Affect San Francisco Within Five Years
Link to "It's Time to Imagine Hetch Hetchy Restored"
Link to "Restore Hetch Hetchy"
Miwok Truth as Opposed to Fake History
Contemporary Miwoks Look Ahead with Positive Vibes
Environmental Issues and San Francisco Officials
Hetch Hetchy - The Miwoks and Destiny
Link to John McLaren Park, San Francisco
Jefferson Martin Transmission Line Transmits Fairness
Link to "Seeing Red Over Green Building"
Link to "Real World Education"
Justice Cries to High Heaven the SFPUC Cannot Discern
SFPUC Projections of Water Use in the Future!
Creeks and Lakes in San Francisco
Streamflow Gains and Losses Along San Francisquito Creek
SFPUC Water System Demand and Purchases
The Healing Waters of Hetch Hetchy and the Miwoks
Why Establish Creek Buffers
(Adobe Reader Format)
Water Quality, Stewardship and the SFPUC
SFPUC Commissioners Have Failed San Francisco
No Power Plants Anywhere in San Francisco
Susan Leal and her Cronies Poised to Lead SFPUC Down the Drain
Barbara Hale Cannot Bail Out Susan Leal
Clean Water Enterprise Fund and the SFPUC Audit
SFPUC Lacks Clear Policy on Hetch Hetchy
Solar Power Should Be Clean Without Dirty Politics in San Francisco
No Clear Plan to Address Energy issues in the City and County of San Francisco
Racists Focus on Building 3 Combustion Turbines in the Southeast Sector
Empowering Youth in San Francisco
Jim Hutchinson Supporters Back Him All the Way
San Francisco's Health System in 2005
Link to Phase III SFPUC City Audit: Clean and Waste Water Management
Audit Critical of SF Water Pricing
Susan Leal Makes a Fool of Herself in Front of BAWSCA Directors
Susan Leal Defies Community on Combustible Turbines
LEJ Continues to Adversely Impact Youth at Pier 98
Shimmick to Construct Illinois Street Intermodal Bridge
San Francisco Closer to Particulates and Further Away from Clean Energy
SFPUC Changes Plans in Midstream
Cost Soars for Hetch Hetchy Fix
San Francisco and Earthquake Prone Areas
Five Workshops and SFPUC No Nearer to Making Any Sense
Audit: Hetch Hetchy Enterprise
(Adobe Reader Format)
Muwekma Ohlone Park and Sanctuary
CAISO Board of Governors Promise Hope
The Closure of Hunters Point Power Plant
SFPUC Fakes Constituents with Draft Energy Plan
War on Our Streets and Killings Galore
San Francisco and the Recent Killings and Shootings
Is Our San Francisco Juvenile System Broken?
National Report on Human Exposure to Envirnomental Chemicals
Incarcerated Samoan Youth Lack Community Support
BVHP Constituents Do Not Accept LEJ's Fake Moves
WED Turned Week Full of Dog and Pony Shows
New Stem Cell Lines Created by Cloning
We Now Have the Stem Cell Center in Our Back Yard
Too Early For Boom From Stem Cell Center
About 800 Homeless Move Inside with Care Not Cash
Balboa High School Students Tackle Pollution Issues
Fake Wetlands and Crooks Vying for Money in the Bayview
Recycling and the First People
Intermodal Bridge at Illinois Street and Pollution
SF General Hospital and Mayor Gavin Newsom
Mental Patients in San Francisco and Proposition 63
Susan Leal Liability to San Francisco
They Found Their Nobel Inside the Stomach
SFCTA Citizens Advisory Committee Rubber Stamps
San Francisco Port Commissioners Have Blood on their Hands
Sophie Maxwell and Jake McGoldrick - Scumbags (3/6/07)
Regional Climate Action Workshop - Metrocenter (2/17/07)
Alice Griffith Housing (2/8/07)
Water Utility Climate Change Summit 2007 - San Francisco (2/4/07)
Climate Change in San Francisco (1/27/07)
SF Redevelopment Agency Inept and Corrupt (1/18/07)
San Francisco Has No Sound Transportation Document (12/15/06)
Waste Water Treatment Plants in SF Will Fail Us in 2010 (11/24/06)
Office of Emergency Services and Lack of True Leadership (10/6/06)
Lennar Exposes Children to Asbestos on Kiska Road (10/6/06)
Mostly Black Sell Outs Help Lennar on Parcel A (9/30/06)
Poor Leadership at SFPUC (8/22/06)
Safety Under Mayor Gavin Newsom in Jeopardy (7/25/06)
Public Housing Tenants Exposed to Toxic Soil Daily (7/10/06)
A Socio-Economic Report That Benefits All San Franciscans (7/10/06)
3620 19th Street (6/26/06)
Dubious Activities on Hunters Point Naval Shipyard (5/27/06)
San Francisco - The Particulate City
Rare Photographs - 1906 Earthquake
What the Big One Will Do to San Francisco Right Now
BAAQMD Worse than the Worst Particulates that Kill Life
Garbage Rates Renewed Every Five Years by CCSF
U.S. Environmental Protection Agency and Air Pollution
Environmental Issues in the Bayview Hunters Point
Global Warming and San Francisco
Muni Metroeast Continues to be Built at Toxic Park
Mayor Says No On Funds to Delay Closing of Schools
How Green is San Francisco? (2/1/09)
Hunters Point Community Youth Park (1/17/09)
Power Plants in San Francisco (10/26/08)
Black Sellouts Ruins Bayview (9/19/08)
Sell the CTs and Junk the CT Plan (7/24/08)
Atomic Wastes All Over Hunters Point Naval Shipyard (7/12/08)
Hunters View and Related Issues (6/22/08)
Minister Christopher Muhammad Exposes Toxic Terror : Part 1
Minister Christopher Muhammad Exposes Toxic Terror: Part 2
Lennar's Mess on Parcel A and Due for Default (2/25/08)
Affordable Initiative Gathers 11,118 Signatures (2/4/08)
The Affordable Housing Initiative (1/21/08)
The Bayview Jobs, Parks, and Housing Initiative (1/21/08)
Failed San Francisco Office of Emergency Service (12/26/07)
Gang Injunctions (12/12/07)
A Congressional Hearing on That 58,000 Gallon Oil Spill (11/19/07)
Letter to BAAQMD from Michael Boyd (11/5/07)
Lennar and Homes of Toxic Land
Oil Leaks by Wharf 10 at Fisherman's Wharf
Juvenile Justice Reform: Forty Years After Gault (10/28/07)
Fake Response by CDPH and ATSDR
Halt the Project and Test the Children
Report from the ATSDR and CDPH
ATSDR letter to SF Health Department
San Francisco Today (10/3/07)
Two Killer Stacks By Mint Plaza at Fifth and Market (9/16/07)
66 Asbestos Exceedances on Parcel A
Notice of Violation - Parcel A
Superior Court in Hunters Point
Interview with Francisco da Costa about Yosemite Slough (8/14/07)
Blatant Bombardment of Asbestos on Parcel A (8/6/07)
Fact Sheet About Parcel A and Dust Control Ploys (6/29/07)
Too Many Youth Die on Our Streets in San Francisco (6/18/07)
The Impending Drought and SFPUC Lackluster Leadership (4/25/07)
Bring Our Troop Home Now



top - home







MORE MUWEKMA OHLONE PARK
Link to Grant for Muwekma Ohlone Park



top - home









MORE FIRST PEOPLE
Moving Across the Country with Lewis and Clark
Link to "Urban Renewal Atop Sacred Ohlone Past"
Link to San Bruno Mountain Watch
Link to "Tribal Leaders Hope to Negotiate"
Link to "Conference Brands Indian Law as Racist"
Link to "Anti-Gamers Rail Against Recognition"
Link to "Muwekma Denied Immediate Recognition"
Link to "Tribe Snubbed by Feds"
Link to "Tribe Unable to Get Recognition"
Link to Ohlone/Costanoan Esselen Nation
Link to "Indian Casino in Oakland"
Link to a Native American Tour
Link to a Native American History of Alcatraz
Link to Origins of California Tribes
Link to "Indian Right to Hunt"
Link to "Pipeline to the Past"
Link to "Ishi's King to Bury Brain"
Link to "Statues Move Incites Outrage"
Mosaic in Motion:
Indian Murals Found In Mission Dolores
Link to "Milestone for SF Mission: Incoming Curator is Descendant of its Indian Builders"
Transmission Lines and San Bruno Mountain
Link to "San Diego Indians Hit Hard by Wildfires"
Link to "Bill On Indian Sites Tied Up in California Legislature"
Muwekma Ohlone and Transmission Lines
The Muwekma Ohlone



top - home







MORE AFRICA
Africa Summit - Julius Nyerere
Deliberations - Delegate Letter
Link to Kenyaweb



top - home







MORE AFRICAN AMERICAN CULTURAL HERITAGE
Link to a Guide to SF Bay Area Landmarks of Black Heritage
Black History Month 2000



top - home







MORE BUFFALO SOLDIERS
Buffalo Soldier Ralph Hobson Passes Away
Yosemite Ranger Tells of Sierra Duty
Once Zulu Prince, Now Private For Uncle Sam.
History of the Buffalo Soldiers
Lyrics to "Buffalo Soldier" by Bob Marley